Here you'll find out more about my speaking & consulting topics and how to book me at your office or venue.
I understand your objectives...
As a former business development consultant, I understand the importance of delivering a message that connects with an audience. I also know that your objective is for me to deliver tangible and long-lasting results that you can measure within your organization.
I've witnessed too many "feel good" presentations that don't create real value or actionable insights.
My goal is to give you an experience that will pay dividends long after I've left your office.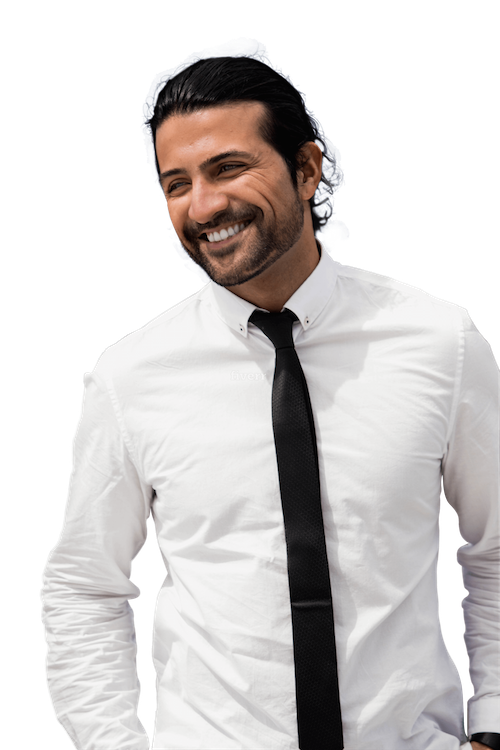 Training + Workshop Topics
Bringing hard-data to soft-skills
Inspired leaders Workshop
(MOST POPULAR)
As a leader, you have a responsibility to inspire action from the people you influence – not just at company-wide events, but also in your day-to-day interactions.
Your ability to communicate a message that inspires your team members, makes them feel like they belong, like they "get you" and you "get them," plays a major role in motivating them to take action and support your mission over the long term.
BECOME A LEADER WHO INSPIRES
Inspiration is contagious – but only if it's genuine. Your ability to inspire others, starts from how inspired YOU ARE as a leader.

Target Audience: Leadership + Management
Managers-to-Coaches Workshop
Engagement training needs to happen with managers as they are the people who work side-by-side and lead the people who work on the ground level. They are the linchpin that drives the overall performance of an organization and play a critical role in nurturing employee engagement and motivation through their interactions.
In this workshop we will teach managers how to be better listeners and communicators, digging into the hearts and minds of the people they are leading and connecting with both passion and authenticity.
Get the details
Train the people who work side-by-side with your workforce and determine the overall performance of the organization.

Target Audience: Management
Clarity & Alignment Workshop
People work for more than money. And the factors that influence high-performance is different for each individual. In fact, how well we do, what we do, is determined by the level of clarity we have about how what we do is in alignment with why we do it (our goals, growth, and impact objectives) and the circle of influences we have either inherited, developed, or chosen in our lives
In this workshop we help your workforce discover what motivates them individually and create alignment with their work.
Show your employees why they work
People should understand how their work is completing who they are. Not taking away from it.

Target Audience: General Workforce
Performance Development Program
Connecting engagement to business performance requires considerable effort and top management focus—and, to a large degree, it is about how you do it. Evaluating performance will only get you so far. At some point you need to start developing performance in your workforce.
In this workshop we teach you how to do periodic Performance Development Coaching sessions where you will review the performance as well as the current alignment of personal and professional goals to the work they are doing and help you incorporate a more formal "Alignment Review" to traditional periodic Performance Review Assessments.
Improve your performance
We help you build a performance program that continuously re-engages and re-establishes work-life alignment in your workforce.

Target Audience: Leadership + HR
Gaining Influence At Work(shop)
To be an effective leader, it's necessary to influence others to not only support and implement decisions, but also to inspire commitment in the work people are implementing.
In this workshop we will discuss 7 sources of influence (Rational persuasion; Legitimating; Personal appeals; Exchange; Ingratiation; Pressure; Coalitions; Inspirational appeals; Consultation) and review strategies for how leaders can become successful influencers in the workplace using a combination of strategies to get the best result depending on the person and situation.
Know your customer at every step
Understand the psychology behind communication and how to grow your influence as a leader.

Target Audience: Leadership + Management
Cause Development
Businesses that contribute to a cause greater than the product or service they sell, have a competitive advantage over those that don't.
When you give your employees and customers a cause to rally around, your business becomes more than just another commodity that competes on price. You create powerful brand loyalty, help your employees become brand advocates, and hold your leaders accountable for advancing your cause.
REIGNITE YOUR BUSINESS WITH A CAUSE
When you set out on a mission to create positive change in the world, you inspire unparalleled commitment.

Target Audience: Leadership
Here's what you can expect when you book me at your company or event
1) One-on-one consultation before the event to ensure I understand what you want.
2) A professionally prepared and delivered presentation focused on achieving the outcomes you want with your audience.
3) Follow-up after the event to make sure I met your expectation and feedback on what could be improved
4) Fast responseto your email and telephone correspondence.
Please contact me to receive a proposal outlining the specific methodology for each training workshop, along with details on how we will set performance measurement metrics for your organization.